Released now: Deeper Ground.
High Resolution Download available.

High quality CDr at Synth Music Direct

A vintage vocal/electronic album by Son of Ohm.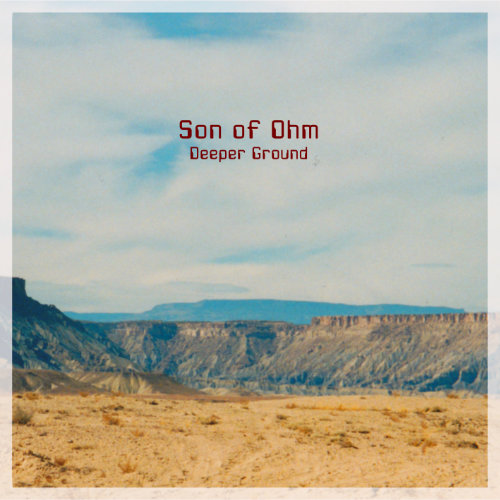 With Son of Ohm I had produced seven instrumental electronic albums so far. Main instruments being synths, organs and electric guitar. Some albums are more synth & sequencer driven, others electric guitar & looper or a mix of things. Most of the albums were in some kind of cosmic space/electronic psych/experimental mode, pushing boundaries.

Deeper Ground is different altogether, it has vocals. The songs are very structured and were composed on polysynths. First I played the basic chord progressions and recorded them with a click track. I programmed Linn Drum samples for rhythm after that, providing an 80's atmosphere. I had sequences running and a lot of melodic stuff, space effects, solo's and basses were played on mono synths.

Vocals are on the first five songs. The last three are instrumental.
No guitars or organs this time.