– Retro Futuristic, Organic Electronic and Psychedelic Music –
"Over the years Leonardo has created a personal universe of organic electronic & psychedelic music. Being independent has made it possible to expand his musical awareness and skills, untouched by commercial motives. The result is an ever flowing stream of music, meandering as a river through an imaginary landscape. Having a preference for the anologue sounds of the seventies this feel is always inside the music, although time has catched up and integrated the sounds of today as well. Sometimes flowing into a gentle meditative state, other times active with sequences pounding away, layered with harmonies and outerspace sound effects."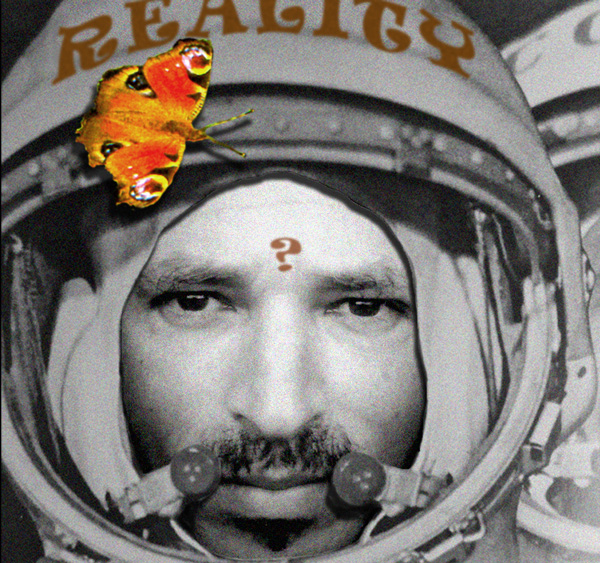 This is the central website where you can find all information about my music and other activities. The last decades I spent most of my time as the composer/producer of my own music. Being able and free to do so has resulted in about 40 albums, electronic, psychedelic with electric guitars or acoustic instruments or a combination of those. Most of my activities were inside the studio. As a painter and a sculptor, but with sound as his medium, and the studio as his tool. The music I made wasn't intended for live reproduction; it is an art form on itself.

I've jumped from heavy guitar to meditative music, always trying to find new ways, new sounds, inside the environment I created. When I start composing a new piece, I usually have a rough feeling, a sense of atmosphere and colour. But no clear picture of the music. I simply fiddle around a bit and then it starts coming, idea's start flowing, till a point where the music itself tells me how it wants to sound like. An amazing process, in which the whole studio becomes a sound shaping instrument.


Artist Biography:
Leonardo is a Dutch musician/producer. In his private studio he has produced more than 40 albums, ranging from electronic (downtempo, leftfield, electro, Berlin, cosmic, dance) to psychedelic (space rock, krautrock), mantra (India & Bhutan), poetry (with beat poet). Most of these albums were released digitally, some as LP or CD.
As a young boy he learned to play the electronic organ, but he thought it wasn't cool at all. At the age of 16 he got his first synthesizer. From that moment his fascination for sound took off. In his early twenties he started composing his own songs, with the help of a reel to reel recorder and a tape deck. At the age of 26 he started to learn to play the electric guitar. A period of song making followed, both electronic and singer/songwriter stuff. By then he owned several synths and organs and effects devices, cobbled together in a small home studio. The arrival of the computer opened new doors. From '99 until 2003 he worked furiously and made a lot of songs. Finally, he felt, it was possible to make high quality music and create his own albums.
'Origine' (2003) was the first album. It has an electronic 70', 80' sound with an analogue feel. After that, a couple of instrumental electronic albums followed (Dharma, Samsara, Electronic Reality). In between he made Soundweaver (2003-5), electronic/ psychedelic, with lots of electric guitar and vintage organ. Turn on, Tune in, Drop out (2005), psychedelic/space rock with electronic edges, was learning material and never released, although it had some very cool tracks.
With 'Collective Memory Generator' (2006) a new chapter had begun. Now Leonardo explored the possibilities of the virtual studio, where everything could be done within one program, also adding virtual synthesizers. Before that recording, mixing, editing and programming was done in separate computer programs, and sounds came from hardware devices, such as synthesizers and organs. (Okay, he was using Rebirth for drumsounds and some bass lines, but that was all!)
Temple (2007) was made, an intoxicating krautrock album, this time with the electric guitar as the main instrument. It is one of Leonardos classic albums. 'Open' (2007) and 'The Turning Point' (2007) followed, albums in which he mixed electronic and psychedelic influences, even vocals. Those two albums are hard to pin down to a specific genre; especially The Turning Point is very eclectic.
Leonardo went back to electronic with meditative 'Sabda', retro futuristic 'Elements' (both 2008) and 'The Fascinating Vibes of Electronic Waves' (2009). By then he made full use of his analogue and virtual instruments. In 2010 'Quantum Generation' was made, an electronic album with instrumental tracks, robotic vocals and beats. Later that year 'Imagine' followed, with ambient and dance tracks.
Magical Expansion (2009 and onward) was a project that never finished. The music was very colourful, inspired by late sixties, early seventies psychedelic bands, and has vocals. Leonardo worked on it on and of during the next years, but it never satisfied him, although a handful of songs were pretty nice.
In 2011/12 Leonardo worked with beatpoet Egbert Hovenkamp and produced 3 albums with him, 'Músarrindill', 'AARDE' (both on CD) and 'InSpiratie'. On those albums Leonardo made use of every instrument he could find like acoustic stringed instruments, electric guitar, organs, percussion, synthesizer, voice and found noises…It was a departure from everything he did before! During that period he invented the character Leoweyn and made the acoustic/electronic/space/folk/poetry album' Waar het Stroomt'. It has Dutch vocals and the same playful attitude as 'Músarrindill'. It hasn't been released (yet). More experiments followed, like 'Chants according to…", with yoga teacher G.N Rao chanting Vedic Mantras. 'Inner Space Dimension' was also made in the period 2011/12, a cool old school electronic album with some psychedelic edges.
In 2012 'Cosmic Meditation' was created, an ambient/krautrock album with four long tracks. It is, as Leonardo said, the real follow up of 'Temple', a mix of dreamy electronics and space/glissando guitar.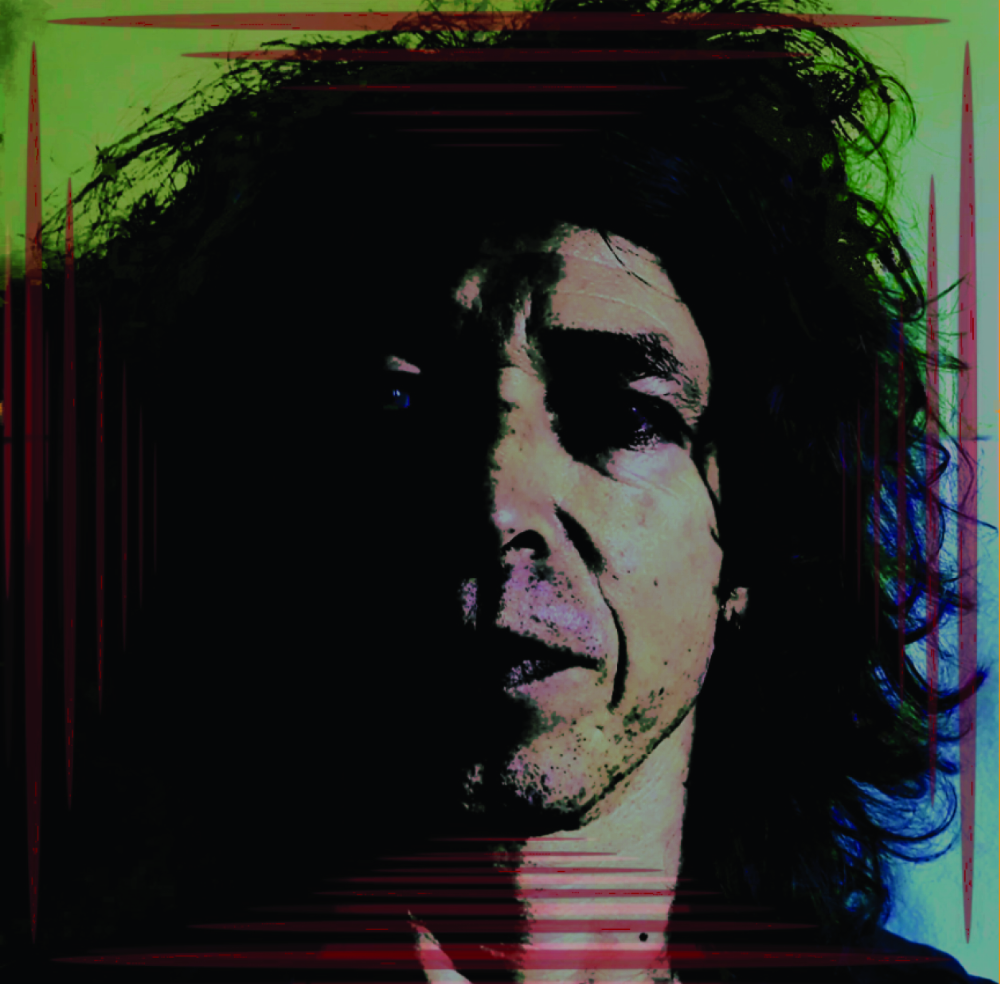 In 2013 Leonardo produced two songs for 'A Drop in the Ocean', a CD with singer Lhamo Dukpa from Bhutan. It was a very special project with ancient Bhuddist mantras. He made electronic arrangements for the songs and also did the artwork.
In 2014 'Mantra Electronique' was released, another electronic album.
In 2012 Leonardo started working on 'Gurumaya', a neo-psychedelic/krautrock album with vocals and a band feeling. It went very well. All instruments were played by Leonardo, as usual. Realizing this was something completely different, he decided to take on a different name for the occasion, Astral Son. In 2014 it was released on vinyl by label Headspin Records.

In 2015 new Astral Son release Silver Moon. Vinyl (Headspin Records) and download.
Live performance at Cosmic Grunn. With organ, synths, sequencer, electric guitar.
New electronic album: Syrinx. Released only on Bandcamp (Download) and Neu Harmony (CD-r) and with a new name: Son of Ohm.

2016 Started working on a new Son of Ohm album. Release of Astral Son albums Silver Moon and Mind's Eye on CD by Sulatron Records and Mind's Eye on vinyl by Headspin Records.
Live performance at Cosmic Grunn. With organ, synths, sequencer, electric guitar.

2017 Release on Bandcamp of Astronaut by Son of Ohm. Release on CD-r by Neu Harmony.

2018 Electronic Muse by Son of Ohm on Bandcamp and CD-r by Neu Harmony.
Live performance at Electric Spectrum Experience. With organ, synths, sequencer, electric guitar.
Blackbirds by Son of Ohm on Bandcamp, CD-r by Neu Harmony.
Cosmic Message by Phrozen Weaver (aka Phrozenlight & Son of Ohm) CD-r by Neu Harmony & Download
Wonderful Beyond by Astral Son (Vinyl , CD, Download)

2019 Paradigma by Son of Ohm on Bandcamp
Zeitgeist by Son of Ohm on Bandcamp
Live performance at the Electric Spectrum Experience
The Lo​-​Fi Backspace Camembert Files by Son of Ohm on Bandcamp
2020 Son of Ohm song 'Pixies' from Paradigma on 'Head in the Clouds' by Fruits de Mer Records. (Vinyl)
Wandering Monk by Son of Ohm on Bandcamp
The End of Time on Neu harmony (CDr) and Bandcamp.
Deeper Ground by Son of Ohm on Bandcamp
Zeitgeist on Neu harmony, CDr.
Chants according to… by Rao & Leonardo on Bandcamp free download

Electric Spectrum Experience 2020 with 3 Son of Ohm live studio recordings.
"This album was created because of the Covid-19 Lockdown.
We could not play live in 2020, but we still wanted to give our fans some new music, so we decided to make an album with new not previous released music. All music was recorded live at the artists private studio's".
With contributions by Phrozenlight, Gert Blokzijl & Skoulaman.
2021 Reflections by Son of Ohm on Bandcamp and CDr (Neu Harmony)
Son of Ohm song 'Telefunken baby' from Zeitgeist on 'Head Rush' by Fruits de Mer Records. (Vinyl)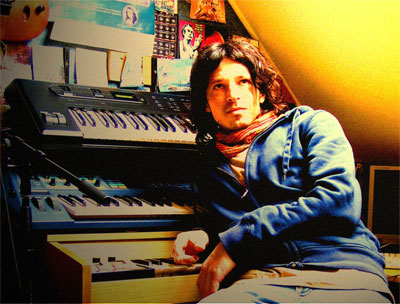 Influenced by Pierre Henry, Kid Baltan, Tangerine Dream, Klaus Schulze, Jean-Michel Jarre, Kitaro, Vangelis, Tomita, Bo Hansson, ELP, Cream, Hendrix, Spirit, Moody Blues, Incredible String Band, Caravan, Camel, Gong, Steve Hillage, Pink Floyd, Ash Ra Tempel, Beatles, Sun Dial, Zappa, Brainticket, Hawkwind, Classical Indian music, Aphrodite´s Child, Eno, Aes Dana, Bowie, Kraftwerk, Led Zeppelin, Oldfield, Massive Attack, Witthüser & Westrupp and many more…..